About L.M. Mountford – The Lord of Lust
'L.M. Mountford knows how to write words to get your motor running.'
'L.M. Mountford likes to give us erotic stories that breakdown the boundaries of what is considered acceptable or not and he does not disappoint. '
L.M. Mountford wastes no time getting to the hot and heavy stuff! – The Lusty Literarians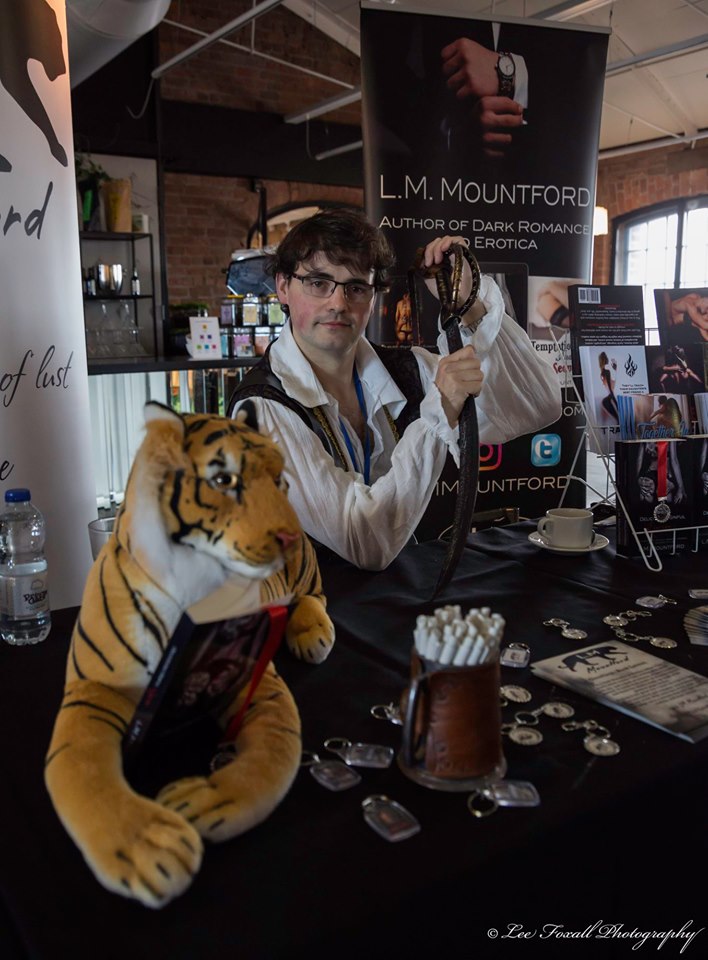 A self-confessed Tiger fanatic, L.M. Mountford is a Dark Romance and Erotica author.
Born in the wilds of Somerset, England, he's a southern farm boy with a dirty mind and wicked pen who started writing stories at 14 to help overcome his Dyslexia. In 2004 he broke out and hit the steamy charts hard with his sinfully exciting and naughty debut Sweet Temptations: The Babysitter . Since then he has written a dozen hot and steamy short stories and novellas, as well as a pair of collections.
He has appeared in a number of signings across Britain and plans to start attending signings in the states and Europe in the new decade.
His favourite authors are George RR Martin, Chris Ryan, Bernard Cornwell, and Sylvia Day (though not exclusively in that order).
In his free time, he is a passionate cook, gamer and traveller, as well as being a life long animal lover and campaigner against cruelty to and mistreatment of animals.
He also runs a weekly and daily newsletter where he goes into detail about the writing life, as well as offers tips and advice for other authors and gives subscribers the chance to have a say in his works in progress as well as exclusive sneak peeks. Subscribe today and get a copy of one of his books for free!
Want to learn more about L.M. Mountford or connect with The Lord of Lust on Social Media:
[DISPLAY_ULTIMATE_SOCIAL_ICONS]
Save
Save