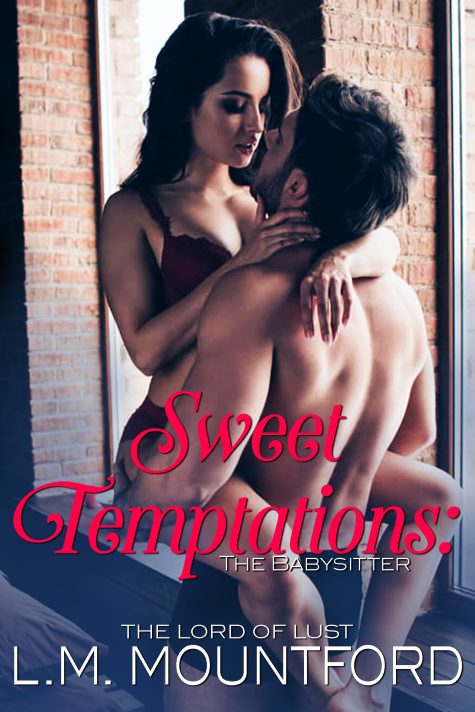 Sweet Temptations Book 1
Temptation has never been so sweet…
Richard Martin's life was only just starting to come back together, then she opened the door in that damn little black robe that shows off plenty of leg, and every curve.
She, Rebecca Blaire, the girl from downstairs. His babysitter.
She's everyman's fantasy, a big doe-eyed nymph, as beautiful as she is innocent.
Forbidden fruit in every sense of the word.
And she desperately needs his help, before her abusive father comes home and beats her black and blue.
Richard knew he should just walk away. It wasn't any of his business really, and nothing good could come from going through that door, but then…
Some temptations are just too sweet to resist.
Sweet Temptations: The Babysitter is the original debut from the Lord of Lust, L.M. Mountford, a sizzling tale of lust and temptation that will ignite your ereader and leave you panting for more as it follows a modern man's journey across the Rubicon.
With all the heat of Sylvia Day but only some of the drama of Bridget Jones, Sweet Temptations is one you don't want to miss. This new edition includes a sneak peek of its long-awaited sequel, The Boss's Daughter.
Buy Direct from the Author & Save!