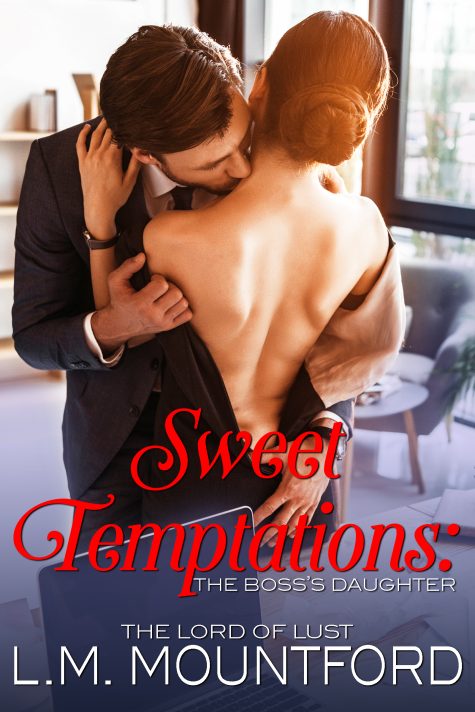 Sweet Temptations: Book 2
He thought his temptations were over, but they were only just beginning…  
Until last week, Richard Martin was just another middle-aged guy. Married to a wife he loved, father to a son he adored, stuck in a dead-end job, just counting the days go by…
Then everything changed.
He made a mistake.
Now to save his marriage, he's going to have to pay the price.
There's just one problem, Scarlet Holmes.
His Supervisor.
She loves to play games with her staff and now, seeming very aware of his little secret, she wants to play a game.
And she always gets what she wants.
Because she just so happens to be The Boss's Daughter.
The Boss's Daughter is the sinfully tempting  and long awaited sequel to L.M. Mountford's debut, Sweet Temptations: The Babysitter.  It can be read as a stand alone but it's highly recommend you read Book 1. Full of tension and grippingly intense scenes, this next instalment in the Sweet Temptations Series reminds every one by he has been dubbed The Lord of Lust.