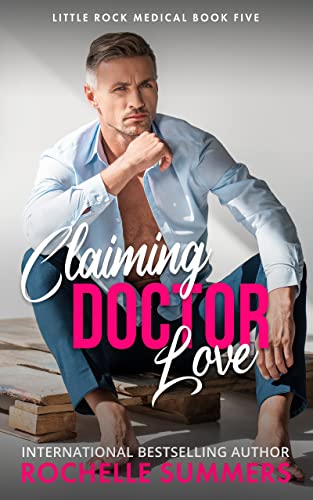 The sexy doctor always gets what he wants. This time, he wants me…
My trip to Little Rock was the first lucky break I've had in years. It came at just the right time, allowing me to escape my sad reality for a bit. And the guy I met as soon as I got there?
Mouth-watering hotness.
The short time we spent together was filled with raw, unbridled, and passionate nights. But it couldn't last. He's a doctor with a troubled past and a string of ex's. Romance just isn't in the cards for him.
And now he wants more.
I want him but the timing is terrible. His life's a mess, and I just know his ex will do something to ruin me. Again.
Which is why I walked away from Dan Mahoney and didn't look back. I'm still broken inside from a painful divorce and don't need the hassle.
But none of that mattered when I was in Dan's arms.
Judging by the smile on his face when he sees me, he feels the same way.
So, what are the odds that I'm finally due for my very own happily ever after?
With my luck?
Not likely.
Claiming Doctor Love is the stunning conclusion to the Little Rock Medical series. It features an alpha male hero with a heart of gold, and the feisty, resilient heroine who easily runs away with his heart. Download today to start binge-reading