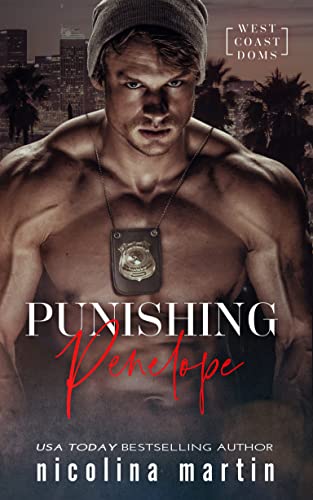 She's made me suffer long enough. Now it's time for punishment…
Penelope Wilder was my first love. My first everything. We should've been together forever.
We weren't.
One night, one unspeakable tragedy, ruined everything. I spent the next eight years without her, channeling my longing and pain into my career. I became a cop. She became a crime reporter who hates everything I stand for almost as much as she hates me.
But that all changes right now.
She crossed a line tonight, and I caught her red-handed. She's completely at my mercy.
Too bad for her I don't have any.
The plan was to make her pay. To make her suffer as I have. I never intended for things to get rough—or hot.
But they did.
Now, I'm left wondering if the promise of a second chance with Penelope is worth the risk.
Because losing her once nearly broke me. Would I be so fortunate if she decided to walk away again?
No fu*cking way…
Punishing Penelope, the first book in the West Coast Doms series, is a dark, angsty, enemies-to-lover, second chance, contemporary romance with a little suspense, a few laughs, and a lot of steamy times.
Download today and get ready for a read about a love transcending time, so powerful it melts hearts of stone.