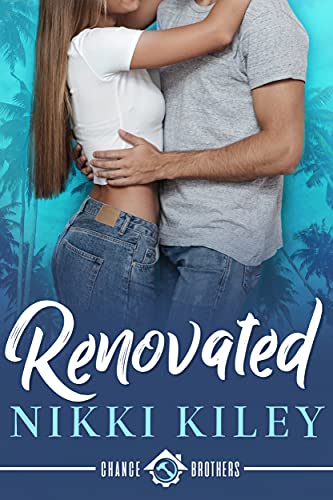 We've been hired to remodel a mansion. Will we end up getting a room?
Levi Chance thinks that all I am is a pretty, photogenic Latina that can't deliver the goods and wants to bring his top-notch reputation tumbling down. This grumpy boss takes his responsibilities for his brothers and his construction business seriously.
But he's going to have a rude awakening when he realizes how much he has underestimated me. I have grand plans of my own, and none of them involve sharing the spotlight with a 6-foot hunk with a body that could have been chiseled from the marble countertops we were putting down.
Will the "no sex" clause on our contract with the biggest home renovation network in the country be a no-brainer…or will we have to worry about pushing the limits?
And what happens when my secrets threaten to send the entire project into demolition?
Will this fixer-upper turn into a happily together forever?
Renovated is the charming first book in the moving Chance Brothers contemporary romance series. If you like sparkling attractions, comedic moments, and steamy action, then you'll love Nikki Kiley's well-built romp.