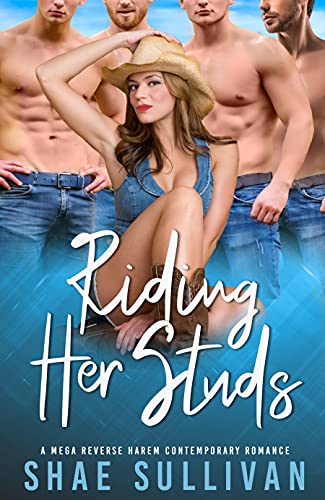 Two sets of hard-working, All-American, sexy stepbrothers and one hot summer romance…

Skye
All I've wanted in life is to be a famous actress, and after years of hard work, I thought I'd finally done it. Too bad it turns out that making it in the theater industry takes more than one great role….

With an increase in my rent, and my job prospects slim for the next year, I'm forced to move back home to the Hearthstone Farm Inn in Lanesboro, Minnesota.

Now, instead of waking up to the sounds of the city coming to life, my new alarm clock is a rooster. Good thing there's a set of sexy farm-hands who just happen to be stepbrothers right outside my window.

Broderick and Phillip Remington can bring the cows back home, fix a chicken coop, and bale hay all while looking sexy as hell. And when they need to find a place to store their cocks…I'm more than happy to open my coop.

But just when I think I have more men in my life than I can handle, Enter Maddox and Tallon. Two badboy mechanics who are just dying to teach me the best way to work a stick. Did I mention they work for my dad?

Now, I've got four studs ready and willing to let me ride bareback, but as much as this feels right, it can't last forever, because when a year is up…I'm supposed to be gone.

Riding Her Studs is a reverse harem contemporary romance from author Shae Sullivan. If you are ready to get country down and dirty, this book is for you! Standalone Romance, Gauranteed HEA.